Bushido Kenkyukai

Japanese/Okinawan Martial and Cultural Arts
Self Improvement through the Study of the Way of the Warrior
Bushido Kenkyukai dojo is a Japanese/Okinawan Martial and Cultural Arts study center in Albuquerque, New Mexico. Various classes and periodic workshops are taught throughout the year.
Latest news and blog posts
Bushido Kenkyukai Dojo now has a
Kinesio Taping Technician at our facility!
Kineso Tape relieves pain and supports muscles in movement.
We also have the tape—made in Albuquerque—available for purchase.
To buy tape or be taped contact us for more information.
Adult and Youth Classes
Year round classes include:
Your first week of lessons is free and you can start at any time! Family rates available, call for details.
Workshops and Demonstrations
Periodic workshops and demonstrations include a wide range of topics and depend on instructor availability. Some topics are:
| | |
| --- | --- |
| | Origami (Japanese art of paper folding) |
| | Shodo (Japanese calligraphy) |
| | Chado (Tea ceremony) |
| | Bonsai (cultivation of miniaturized trees) |
| | Kimono (Japanese national garment) |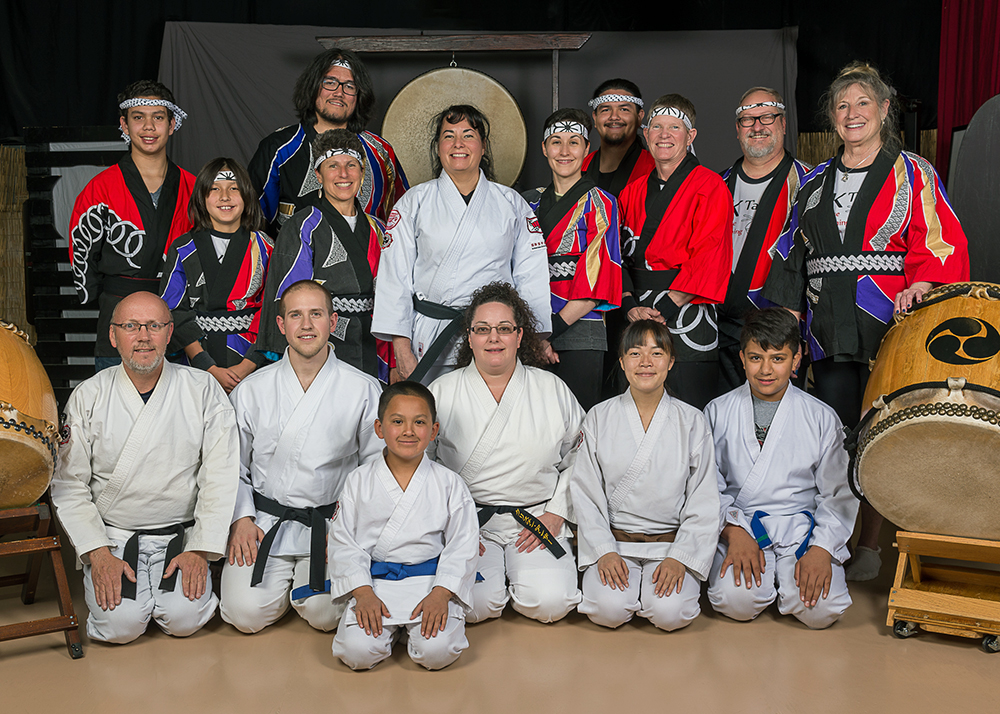 Photo by Tye's Photography