News stories featuring Bushido Kenkyukai
---
March 12, 2014 - KASA Fox channel 2
Anita Lee Gallegos featured in KASA Fox channel 2 spot promoting the Taikoza Drumming Company's performance on Sunday, April 13th, 2014 in Popejoy Hall. See the video at http://kasa.com/2014/03/12/taikoza-drumming-company-2/
---
November 2013 - Albuquerque Journal
Gallegos Sensei's Promotion to 5th degree Black belt.
---
July 2013 - Albuquerque Journal
Top 5 Billing, Bushido Kenkyukai's Open House 2013
---
June 23, 2013 - Albuquerque Journal
BK Taiko featured in the Albuquerque Journal. Read the article at http://www.abqjournal.com/213532/living/martial-arts-led-instructor-to-taiko-drumming.html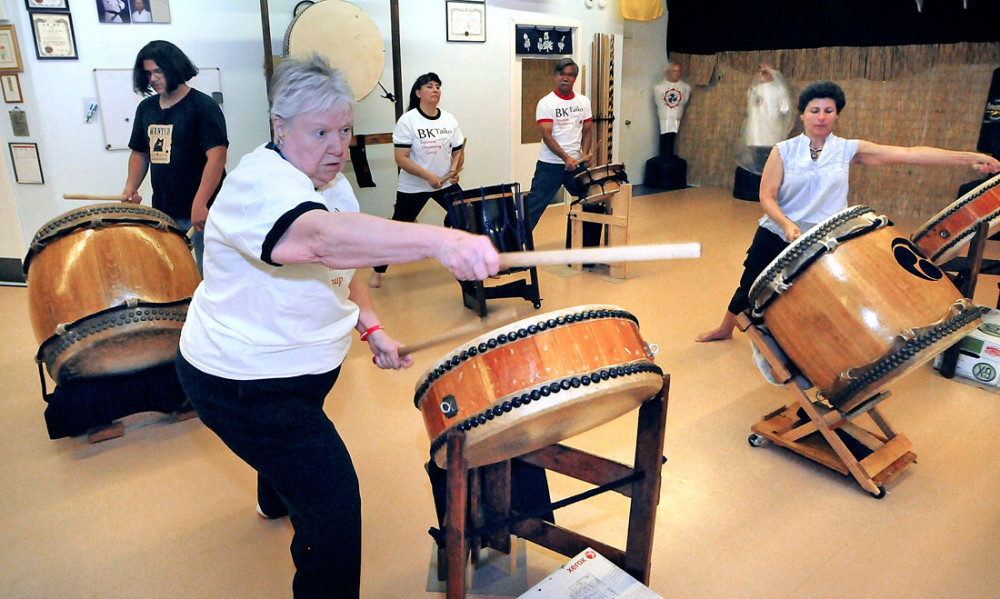 Jim Thompson/Albuquerque Journal
---
October 2012 - Albuquerque Journal
Two members of our Taiko performing group were pictured at Aki Matsuri 2012 with a story about the NMJACL's dream of a Japanese Cultural center
---
February 2011 - KOB channel 4
Feature on Women's Self Defense, including an interview with our instructor and video of our Women's Self Defense Class.
---
October 2010 - Albuquerque Journal Entertainment Magazine
BK Taiko's performing group was pictured and listed as part of the "Taste of New Mexico" event in downtown Albuquerque
---
March 2009 - Albuquerque Journal
Bushido Kenkyukai Karate & Taiko students were pictured as part of our participation (Taiko & Origami) in the Balloon Museums event "Children of War, Voices of Peace: Japanese and American Perspectives".